AWAKEN - in U.S, **FREE SHIPPING**
New 2017 Release - High Energy Fusion, Progressive Jazz.

All Star Musician List : Anthony Papamichael, Jimmy Haslip, Horacio "El Negro" Hernandez, Sonny Emory, Randy Hoexter and more amazing players make this arguably the best PAPAMICHAEL CD yet. Beautiful compositions packed with fire, emotion and tasty melodies.

Now on iTUNES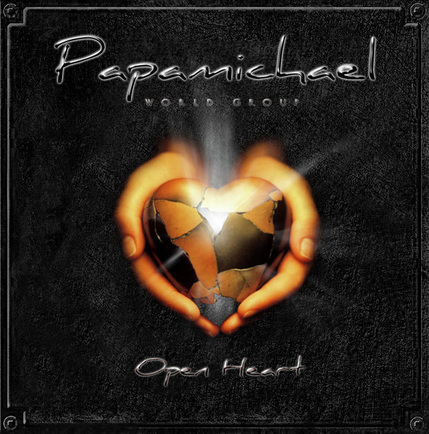 CD- " Defend The Orphan"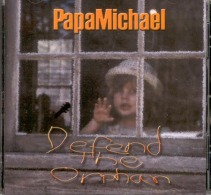 Guitarist Anthony PapaMichael's second CD, Defend The Orphan, is another all instrumental affair showcasing his formidable skills with the guitar, composition, production and engineering. This jazz/fusion offering features almost two dozen talented musicians contributing to the overall sonic wonder. You'll hear influences in PapaMichael's style and arrangements of everyone from Earl Klugh and Al DiMeola to the great Joe Pass (with whom Anthony was fortunate enough to study with). Highlights on Defend The Orphan include the blazing "Damn Yankee", the Latin/Indian/Arabic-tinged "Charmers", "Push A Little" (which includes bass, Moog, trumpet and guitar solos), the memorable "From Worlds Apart", and the jazz guitar showpiece "There's A Place". Additionally, one dollar from the sale of every CD is earmarked toward helping enhance the lives of orphans nationwide. Instrumental Guitar (Electric/Fusion/Jazz), total running time, 51:29
---
CD- " Un Expect It "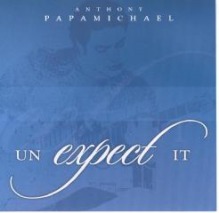 Atlanta's own Anthony PapaMichael is back with a brilliant third CD, Un Expect It, an all instrumental guitar release that finds the guitarist crossing stylistic boundaries such as jazz, fusion and rock with equal style, soul and talent. Joined by a host of stellar musicians, such as sax player Sam Skelton, drummers Melvin Baldwin and Sean O'Rourke and percussionist Chuck Bithorn - this is a player's and listener's dream album - filled with top-notch musicianship, songwriting and energy. Fans of PapaMichael's first two CDs will snap this one up in a hurry - the uninitiated need to take a close listen to Un Expect It and join the legions of new AP fans. Instrumental Guitar (Electric/Fusion/Jazz), total running time, 43:36
---
CD- " Mass Appeal "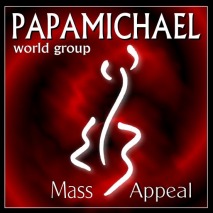 Skillfully blending elements of smooth jazz and fusion on his new CD with the Papamichael World Group, entitled Mass Appeal, is guitarist Anthony Papamichael, who alternates a variety of clean and overdriven electric tones with warm, resonant acoustic lead guitar. As one might expect on Papamichael release, he is joined by a roster of exceptional musicians, including drummers Melvin Baldwin, Chuck Bithorn and Sean O'Rourke, saxophonist Sam Skelton, and bassists Joe Reda and Sam Sims, among others. Bouncing with melodic guitar and horn lines, but with enough harmonic surprises to maintain interest over repeated listenings, Mass Appeal is bolstered by Papamichael's strength and fervor - a passion for excellence - and documents his growth as a musician, from his debut "Just Like It Sounds" through "Defending The Orphan" and "Un Expect It". Instrumental Guitar (Electric/Fusion/Smooth Jazz), total running time, 52:30
t.
---
DVD "Time To Shine"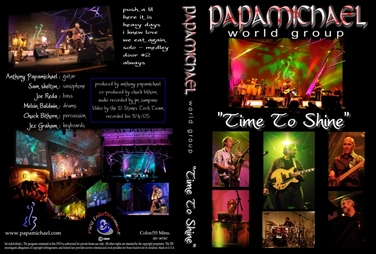 The incredible band chemistry and stellar improvisational abilities of the Papamichael World Group, led by guitarist Anthony Papamichael, can now be experienced in the comfort of your own home on this new concert DVD, Time To Shine, recorded live in 2005. Songs from the concert were pulled from various Papamichael CDs, including "Defend The Orphan", Just Like It Sounds", "Mass Appeal" and "Un Expect It", but the band has rearranged some tunes and allowed plenty of room for improvisation. Highlights include Anthony's solo piece, as well as the guitar/sax solo trade offs heard on "We Eat Again". This DVD is great for fusion lovers, guitarists and anyone else that likes jazz, fusion, funk and blues.

---
CD - " Just Like It Sounds "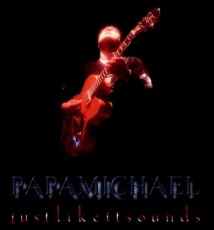 Guitarist Anthony PapaMichael comes on the scene with his debut recording "Just Like It Sounds", a ten track instrumental release that is at once inspiring, exciting, reflective and perhaps deeply personal, all at the same time. PapaMichael's music is a catalyst that propels you into a voyage thru your own personal consciousness. His guitar style blends elements of rock, blues, jazz and his lines are always 'in the pocket' -- melodic bursts of emotion that perfectly augment his extraordinary compositions. Highlights on "Just Like It Sounds" include the opening track "Here It Is", "Forever Distant", the blusey "Heavy Days", "Always" and the touching and oh so personal closer "Another Scar".

---
CD Sold Out. Please download from iTunes.